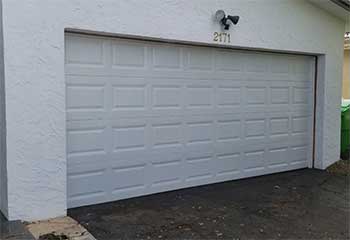 Garage Door Installation
Customer Issue: Mr. Redbird's new house included a garage with a pair of old tracks installed, but no garage door or opener. He decided to remove the rusty old tracks and opener bracket and commission a fresh installation from the ground up.
Our Solution: After measuring the customer's old door tracks and interviewing him about his parameters, we got to work. An Aspen AP200 steel and NeuFoam garage door came with fitted tracks and torsion springs. For the opener, we installed an inexpensive Genie 1035-V chain drive with a three-button remote from the same company.
Forrest Redbird
- Centerville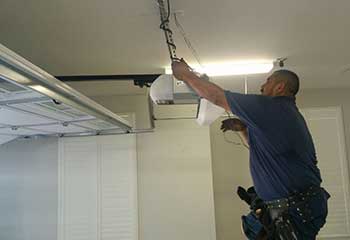 Opener Repair
Customer Issue: The chain drive of the opener got snagged and nearly broke. Adjustment was required and the customer didn't want to risk doing it herself.
Our Solution: Rather than replacing the entire chain (there was no need for it), our technician released the chain and then reinserted it, adjusting its tension and length to the setting. In addition to that, we also examined the opener's interior and checked the motor gear to see if it had been damaged and lubricated it to optimize its performance.
Vicki Howitzer
- Loganville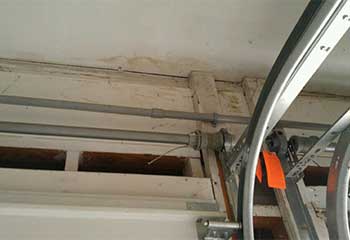 Track Replacement
Customer Issue: Stuck garage door.
Our Solution: Upon inspection, we realized we had to take the door down, replace the warped tracks and put in a new set of rollers, and then put the door back into place. And that's exactly what we did! The door was working perfectly, quietly and smoothly when we were done.
Ashley McClean
- Snellville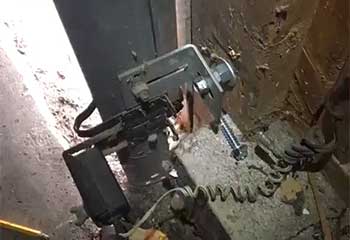 Roller Replacement
Customer Issue: Garage door rollers had been damaged by rust.
Our Solution: We removed the old rusted rollers and disposed of them safely. We suggested changing all the rollers to ensure efficient operation of the door and Tasha approved. We installed new metal rollers and tested them to be sure they ran smoothly along the tracks.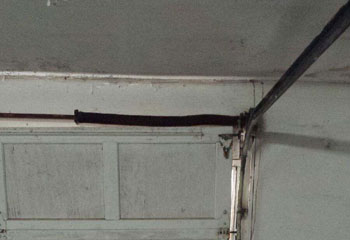 Spring Replacement
Customer Issue: This customer's garage door was descending too quickly because one of the springs had broken.
Our Solution: Even though only one of the extension springs had broken, we suggested replacing both as a safety measure. The client agreed and the job was done in about 45 minutes.
Pulley Replacement
Customer Issue: Dick needed to replace a worn garage door pulley.
Our Solution: After inspecting the situation, we recommended replacing all four pulleys. The client consented, and we installed the new pulleys, greased the tracks, and tested everything manually to ensure there were no scraping sounds before reengaging the opener.